Amble
To provide greater convenience, MAT Paratransit approved riders can now book, cancel, and manage trips online or through the Amble mobile app.

How to Download the Mobile App and access the Web Portal
1. Open "Google Play" store application on an Android Phone
2. Search for "Amble"
3. Click on the "Amble" app and download
1. Open "App store" application on an iOS phone
2. Search for "Amble"
3. Click on the "Amble" app and download
How to Access the Web Portal
1. Click here to go to Amble in your internet browser.
How to Create a Rider Account

1. In the Web Portal or App, click on "Create Account"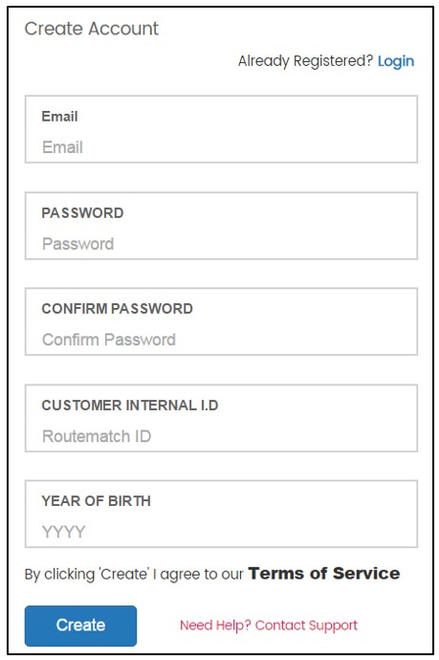 2. Fill out the information fields
Note: To obtain your customer Internal ID, contact MAT Paratransit at 701.232.7500 option 1
3. Your password must maintain at least 1 capital and 1 lowercase letter, along with 1 non-alphabetic character such as a number or symbol.
4. Click Create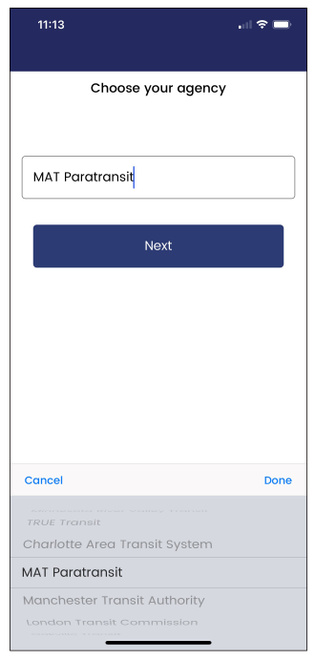 Out of the list of transit providers, select MAT Paratransit
How to Book a Trip

1. Open Mobile App or Web Portal
2. Click "Book a Trip"

3. Select the following trip information from the drop-down menus:
Day of Departure
Time is Chosen for "PICK UP TIME" (The time you select for your trip should be the time you want to be PICKED UP)
Select Time
Departing From (drop down list includes home address and favorite addresses; call MAT Paratransit to add a new address)
Click "Next Step"
Click Next Step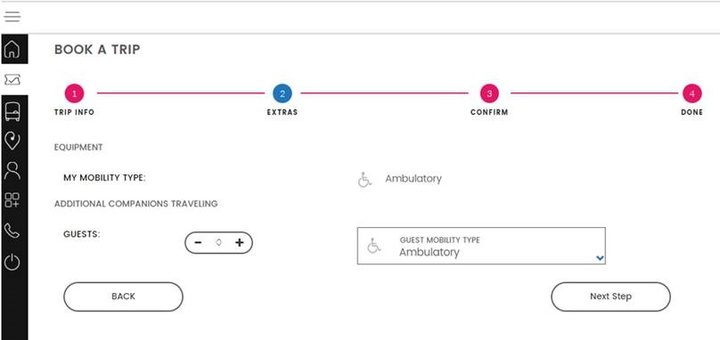 Add any Guests traveling with you during your trip
Click "Next Step"
Review your Trip Breakdown and Itinerary
Click "Next Step"
Congratulations your trip has been submitted for approval by MAT Paratransit
Check back on the app or web portal periodically to confirm whether MAT Paratransit has approved and/or scheduled your trip.