Route 24
West Acres, Sanford Medical Center, Cashwise Foods, Bluestem Dr, Costco, 19th Ave & Burlington Dr.
*** Temporary Timetables Below. This change will be in effect until further notice. ***
Route 24 operates Monday - Friday from 6:30am to 9:20pm and Saturdays from 7:30am to 9:20pm. Route 24 departs West Acres every 60-minutes until 8:30pm.
Route 24 - Map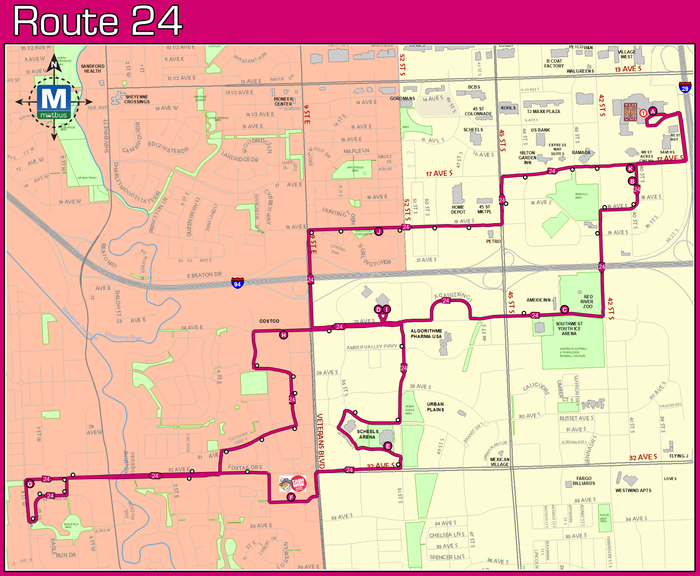 Route 24 - Timetable